In today's age, it can be easy to overlook using digital marketing to connect with customers in your local area. However, a local digital marketing strategy is key to your success!
But many business owners wonder, "What strategies are most important and where should I be focusing my time?"
Whether you are a brand new business or a long-time business trying to make a bigger digital footprint, this article will provide insights into the strategies that are the most impactful. This includes creating a Google Business Profile, implementing a local Pay-Per-Click (PPC) strategy, generating online reviews, and developing a high-converting website.
Creating a Google Business Profile
Having an optimized Google Business Profile is a must for any business.
A Google Business Profile  a listing that displays important information about your business such as, hours of operation, address, phone number, and website.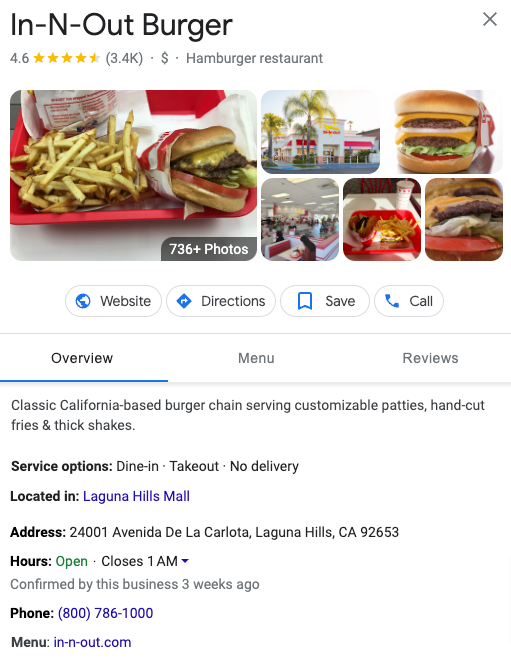 It is key to being discovered on Google Maps and Google Search when people are searching for a business similar to yours. The result? Greater online visibility for your business!
To optimize your profile, you want to fill out all the information that Google requests. The more information you provide, the more credible your business looks in both the eyes of Google and the customer. Post high-quality images of your storefront (if you have one), products, and services to the profile.
You should also write a business description that has relevant keywords. If you are a commercial roofer, then that is something you need to highlight in the description.
It's also critical to encourage customers to leave reviews as it helps increase online visibility and builds trust with future customers. Google also likes to recommend highly-rated businesses!
Google provides easy-to-follow instructions on how to create your Google Business listing. Once you create your Google Business profile, you'll need to verify it before it goes live. Verification options include domain email, phone call, or physical postcard with the postcard being the most common option.
Using PPC for Local Marketing
Need to generate more leads for your business? PPC advertising is a great way to increase online visibility and generate more customers. 
By creating a clear strategy that keeps your ideal customer profile in mind and implementing best practices, you can create ads that appear at the top of Google Search or Microsoft Bing Search  results! Your business will be in front of the right customers at the right time.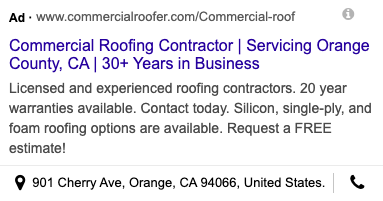 PPC platforms, like Google Ads, give you more control than traditional marketing channels like print or billboards! You can target specific cities or zip codes so you know your ads are reaching the right people. 
Or if you know your ideal customer is affluent, you can bid higher for those with a higher income level and target zip codes in affluent neighborhoods.
One of the biggest advantages is that you can measure results from your ads nearly in real-time. Proper conversion tracking and an effective landing page optimization give you insight into the quality and quantity of leads coming through PPC and help you clearly see the return on your investment!
Keep in mind that leads don't just happen overnight. If you have not run PPC ads before, there will be a learning period for you to test and learn the viability of this advertising method for your business.  It can  take at least two to three months to get dialed in – this doesn't mean you won't see any results during this time, but once the learning phase is over and you've focused on your major optimizations, you should definitely see more consistent performance considering there are no seasonality trends that are affecting it. 
Generating Online Reviews
Online reviews are an extremely powerful tool for you to build trust and attract new customers. Reviews are critical to greater online visibility, but it's also becoming part of the customer journey. 
In fact, 76% of consumers read online reviews when browsing for local businesses. If you have poor reviews, then you are missing out on a bunch of new potential customers!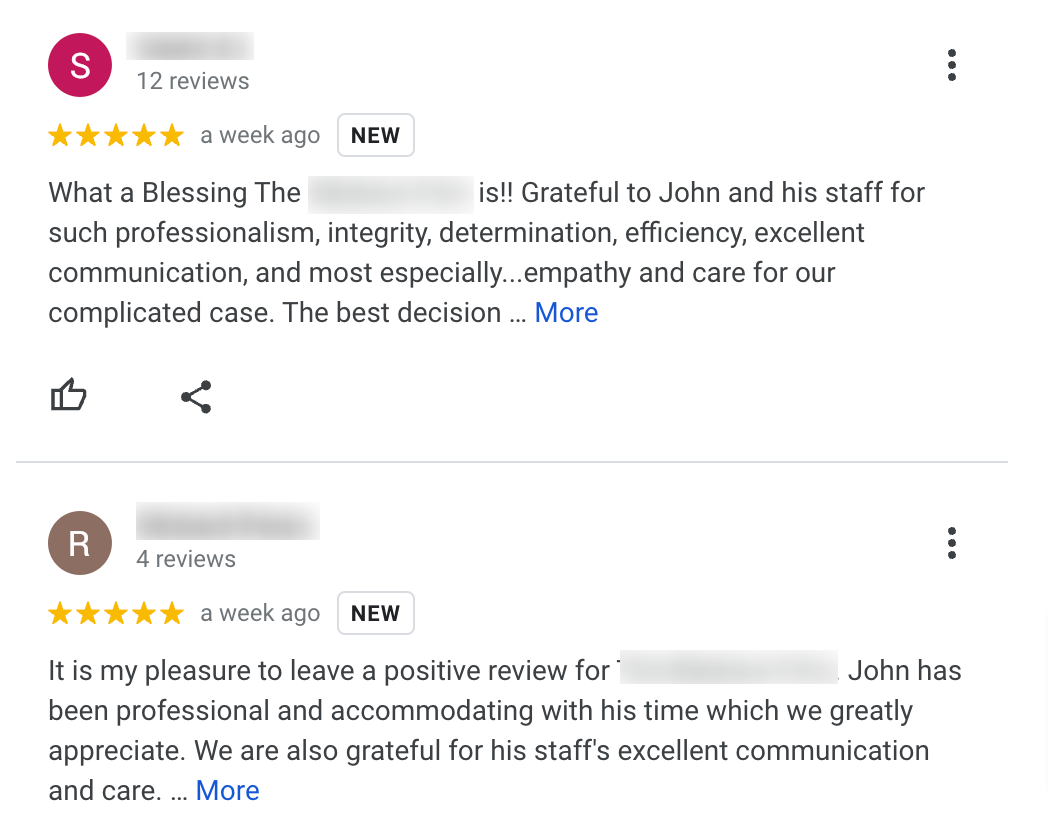 Here are a few tips on how to encourage customers to leave reviews:
Create QR codes, so customers can easily scan them and be directed to your Google Business Profile

Send an automated email or text requesting a review after your services or product has been delivered.

Include a call-to-action on your website asking for reviews and link out to your Google Business profile

Ask for reviews in-person if you can.
When it comes to responding to online reviews, it is absolutely necessary. You should respond professionally and respectfully to all reviews. And yes, that means negative ones also! Remember, this is your online reputation. Avoid getting defensive as it can leave a negative impression on future customers.
Creating a High-Converting Website
When a future customer looks for a service, your website will be one of the first things they come into contact with. Think of it as the face of your business!
Your website needs to include essential information such as your business name, address, phone number, and hours of operation. You should also include information about your products or services, your unique selling points, and any relevant calls-to-action. Should someone call you? Or should they fill out a form on the website? Make it as easy as possible for customers to get in touch!
To create a budget-friendly and simple website, you can use website builders such as Wix, Squarespace, or WordPress. These platforms offer templates that make it easy to create a professional-looking website without any coding experience.
If you want to take your website to the next level, work with an experienced website designer and developer! This is critical if you are looking to grow your business in the future.
Make sure your website content has relevant keywords, updated meta tags, and is mobile-friendly and fast-loading. This makes your website more likely to be ranked on search engines to boost your SEO!
Final Thoughts
Your local marketing strategy should be unique to your business's goals and ideal customer profile.
It's critical to remember that your strategy should leverage multiple channels in order to reach more customers. There is also no magic wand to generate new leads! You need to constantly test and measure performance in order to see what works best for you.
If you need help with your PPC lead generation, contact Level 28 Media today for a free discovery call!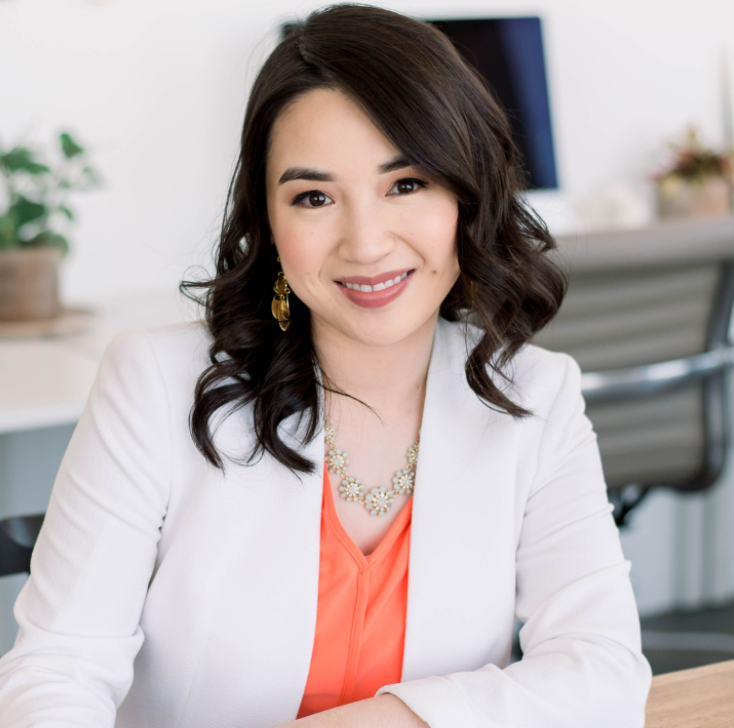 Michelle Kop is a marketing consultant and award-winning pay-per-click marketing strategist. She has over 8 years of professional paid advertising experience in Google and Microsoft Ads, with a specialization in lead generation for B2B and B2C companies.
After working in corporate marketing with Fortune Global 500 Brands like Toyota and BP, Michelle founded Level 28 Media, a lead generation micro-agency for small to medium businesses.