Generating Google reviews isn't just an important part of your local marketing strategy—it can be a secret weapon to winning the trust of potential customers and increasing your bottom line.
In this article, we share all you need to know about Google reviews and four ways to generate more reviews.
The Rising Importance of Google Reviews
Reviews are becoming more important than ever before! According to a BrightLocal survey, 87% of consumers will use Google to evaluate local businesses in 2022 with service-based businesses and trades being one of the top 3 industries where reviews are most important.
Moreover, the impact of reviews goes beyond trust. It significantly affects your online visibility. 
Star ratings, review quantity, recency, and positive sentiment are some characteristics that factor into how your Google Business Profile ranks locally.
Businesses with a higher quantity of positive reviews tend to rank higher in local search results! If you don't have great reviews, you are losing out on a ton of customers. 
Besides helping generate organic traffic, Google reviews provide local businesses with a valuable arsenal of testimonials that can be used across different marketing channels. These testimonials can be incorporated into PPC campaigns, social media, your website, and landing pages.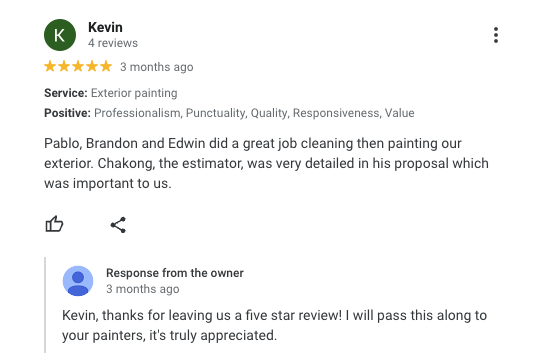 What is a Google Business Profile?
A Google Business Profile is an online local listing platform by Google for businesses of all sizes and types. It offers detailed information about a business, including name, address, phone number, website, hours of operation, and customer reviews.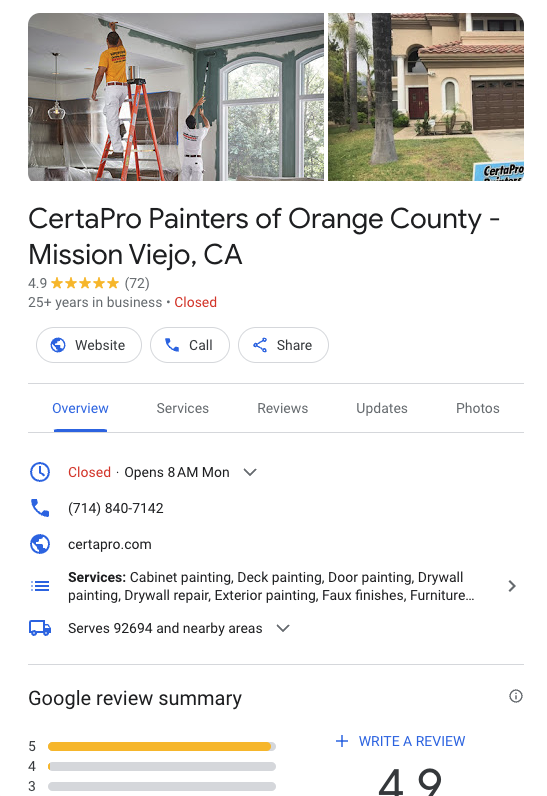 Your listing will also appear in Google Search and Google Maps, making it easier for potential customers to discover and connect with local businesses.
Beyond basic details, businesses can use their Google Business Profile to showcase high-quality images, share updates, respond to customer reviews, and provide essential information that aids customers in making informed decisions.
Strategies to Generate More Google Reviews
With most internet users using Google as their go-to search engine, getting reviews on your Google Business Profile is becoming a high priority for many businesses. 
Here are four ways to generate more reviews:
1. Provide Outstanding Customer Experiences 
This sounds obvious but one of the best ways to get more reviews is to provide an excellent customer experience from beginning to end. Happier customers are more willing to leave reviews and are likely to do it organically and unprompted. 
Train your team well and personalize every interaction when possible. Listen to customer feedback to see how you can improve processes—can the phones be handled better? Are customers having difficulty reaching support?
2. Ask for Reviews In-Person 
If you don't ask, you won't receive! 
Ask for reviews in person when possible. This is a great tactic if you are part of the home services/trades industry since you are serving customers in person.
You can present a QR code or send text customers a direct link to your Google Business profile. It also helps to emphasize and educate customers on how the reviews help your business succeed. Most people are more than happy to leave one if you provide great service.
3. Make it Easy to Leave Reviews
Don't make it difficult for customers to leave reviews. If they have to jump through hoops, they will be less likely to do it.
If most of your customers are not tech-savvy, you'll likely need a few different ways to ask for reviews. 
Create a "Leave a Review" link at multiple customer touchpoints. This can be added to your website and in email signatures. If you have business cards, you can also create a short URL and add it to your card.
As mentioned earlier, QR codes are a great way to quickly drive customers to your review profile. They can be generated online and can even be added to business cards or flyers. If you are asking for the review in person, you can show the customer how to scan the QR code and how to leave the review.
4. Use an Online Reputation Management Platform 
If you have an extremely large customer base or are looking for a more systematic way to ask for online reviews, then an online reputation management platform will be the best option for you.
Podium and BirdEye are two of the most popular online reputation management platforms. These platforms can be a game-changer when it comes to generating more online reviews for a business.
You can bulk upload customer contact information or sync with your CRM to automatically ask for reviews and gather internal feedback. You can also provide links to a few different review sites such as Google, Yelp, and Facebook.
While these platforms do require a paid subscription, it's worth the investment since online reviews are incredibly important to your bottom line.
Can You Use Incentives to Get Reviews?
You might have noticed that we haven't mentioned incentivizing reviews.
Many businesses will attempt to offer small gift cards or prizes for online reviews. However, proceed with caution!
Google's guidelines discourage directly incentivizing or offering rewards in exchange for reviews. Violation of these policies can result in account suspension or termination!
Google Reviews Should Be Part of Your Marketing Strategy
Never neglect your reviews!
With online reviews becoming just as important as recommendations from friends and family, you need to have a review generation strategy in place. As long as you make the review process simple and you provide an excellent customer experience, it'll be easy to generate reviews.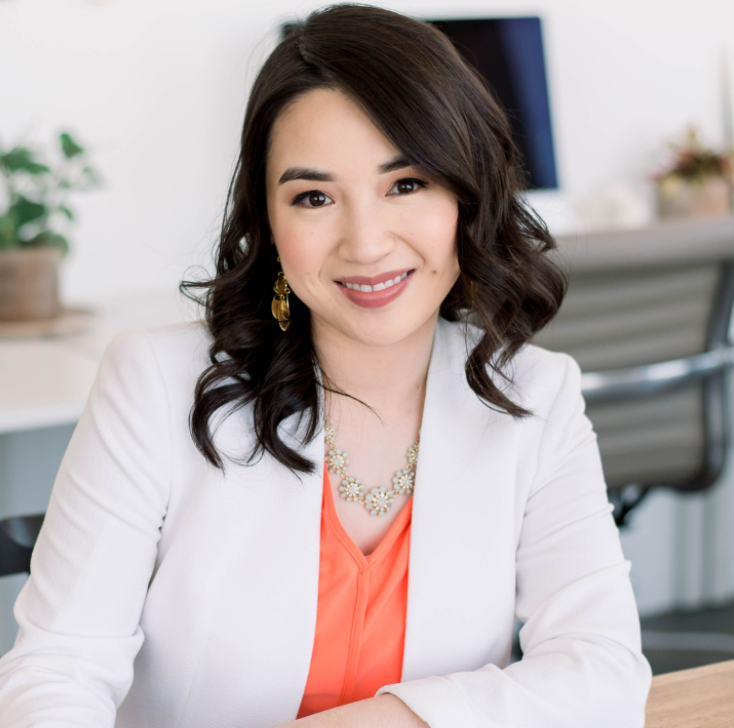 Michelle Kop is a marketing consultant and award-winning pay-per-click marketing strategist. She has over 8 years of professional paid advertising experience in Google and Microsoft Ads, with a specialization in lead generation for B2B and B2C companies.
After working in corporate marketing with Fortune Global 500 Brands like Toyota and BP, Michelle founded Level 28 Media, a lead generation micro-agency for small to medium businesses.